Arduino 1.0 now available
David Mellis
Arduino
November 30, 2011
Arduino 1.0 is now available from the download page [ http://arduino.cc/en/Main/Software ].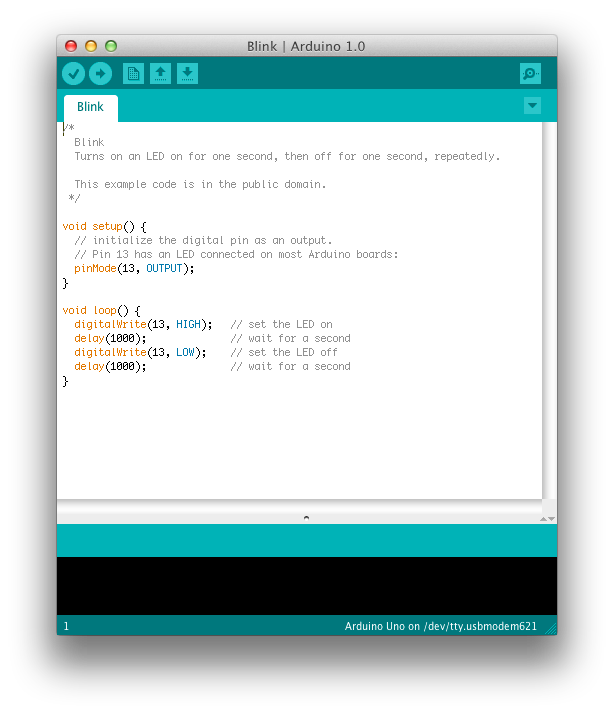 A long time coming, this release brings small but important changes to clean up the Arduino environment and language – as well as adding lots of additional features. Updates to the environment include a new file extension, toolbar icons, and color scheme as well as a progress bar on compilation and upload. The language changes include modifications to the Serial class, addition of DHCP and DNS support to the Ethernet library, a new SoftwareSerial library, multi-file support in the SD library, modifications to the Wire library and UDP class, etc. For details, please see the release notes [ http://arduino.cc/en/Main/ReleaseNotes ] or this blog post [ http://arduino.cc/blog/2011/10/04/arduino-1-0/ ]. We'll be pushing the updated reference for Arduino 1.0 live in the next day or two.
This release is the product of many people (listed in the release notes). Thank you to everyone who helped us get here!
Copyright 2011 http://www.arduino.cc/