What's NXT? LEGO Group Unveils LEGO® MINDSTORMS™ NXT Robotics Toolset at Consumer Electronics Show
January 4 2006
LAS VEGAS – LEGO Group today announces LEGO® MINDSTORMS™ NXT, a new system that redefines the consumer robotics category the company created in 1998. Smarter, stronger and more intuitive than ever, LEGO MINDSTORMS NXT is a robotics toolset that provides endless opportunities for armchair inventors, robotics fanatics and LEGO builders ages 10 and older to build and program robots that do what they want. LEGO MINDSTORMS NXT, available in August 2006, was shown for the first time to media who attended tonight's Digital Experience™, and will be demonstrated in the Robotics TechZone (Sands Expo #70127-C) Thursday, January 5 through Sunday, January 8 during the 2006 International Consumer Electronics Show.
Building upon the success of the globally-renowned Robotics Invention System, the next generation of LEGO MINDSTORMS makes it quicker and easier for robot creators to build and program a working robot in just 30 minutes. Simultaneously, new technologies and expanded sensor capabilities add a level of sophistication to excite and challenge more experienced robot creators.
The heart of the new system is the NXT brick, an autonomous 32-bit LEGO microprocessor that can be programmed using a PC, or for the first time in the retail offering, a Mac. After building their robots, users create a program within easy-to-use yet feature-rich software, powered by LabVIEW from National Instruments.
Downloading programs to an invention is easy. Users with Bluetooth®-enabled computer hardware can transfer their programs to the NXT wirelessly, or anyone can use the included USB 2.0 cable to connect their computer to the NXT for program transfer. The robot then takes on a life of its own, fully autonomous from the computer. The inclusion of Bluetooth technology also extends possibilities for controlling robots remotely, for example, from a mobile phone or PDA.
"When LEGO MINDSTORMS launched, we fundamentally changed the way people viewed LEGO building and play and helped spark the trend of affordable and attainable consumer robotics," says Jørgen Vig Knudstorp, CEO, LEGO Group. "Eight years later, we're ready to improve upon the single best-selling product in the company's history. We've developed the new toolset with expanded components and capabilities to challenge our existing community of dynamic fans. Meanwhile, the system's new software, design and 30-minute quick-start program are geared toward recruiting a new, younger generation of robotics enthusiasts."
LEGO MINDSTORMS NXT highlights include:
All-new NXT intelligent brick
3 interactive servo motors feature inbuilt rotation sensors to align speed for precise control
New ultrasonic sensor makes robots "see" by responding to movement
New sound sensor enables robots to react to sound commands, including sound pattern and tone recognition
Improved light sensor detects different colors and light intensity
Improved touch sensor reacts to touch or release and allows robots to feel
519 hand-selected, stylized elements from the LEGO TECHNIC® building system ensure robot creations will be sturdy and durable while also looking authentic
Opportunities for physical programming of robots and interaction with robots during programming
18 building challenges with clear, step-by-step instructions help acclimate users to the new system to create robots ranging from humanoids and machinery to animals and vehicles
Digital wire interface allows for third-party developments
Information, inspiration, news, community programs and more at www.mindstorms.com
LEGO MINDSTORMS NXT will be available at most toy and discount merchandise retailers, select consumer electronics retailers or online at www.LEGOshop.com in August 2006 and will have a suggested retail price of $249.99 (USD) and $ 379.99 (CAD). A special version for school and institutional use is also releasing later this year.
In related news, LEGO Group also announced the launch of www.nxtbot.com, a blog written by writer, gamer and robotics enthusiast Jeff James, focused on the growing and fascinating world of consumer robotics. The company also announced details for a Developer Program. Information can be found at www.mindstorms.com
NOTE TO EDITORS: Information and product images can be downloaded from www.mindstorms.com/press
For further information, please contact:
Charlotte Simonsen
Head of Corporate Communications
The LEGO Group
Tel.: +45 79 50 65 79
For US and Canadian media:
Michael McNally
Senior Brand Relations Manager, Americas
Tel: + 1 860 763 7825
E-mail: press@america.lego.com

---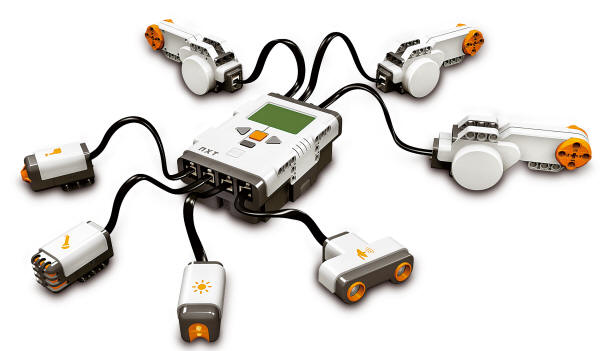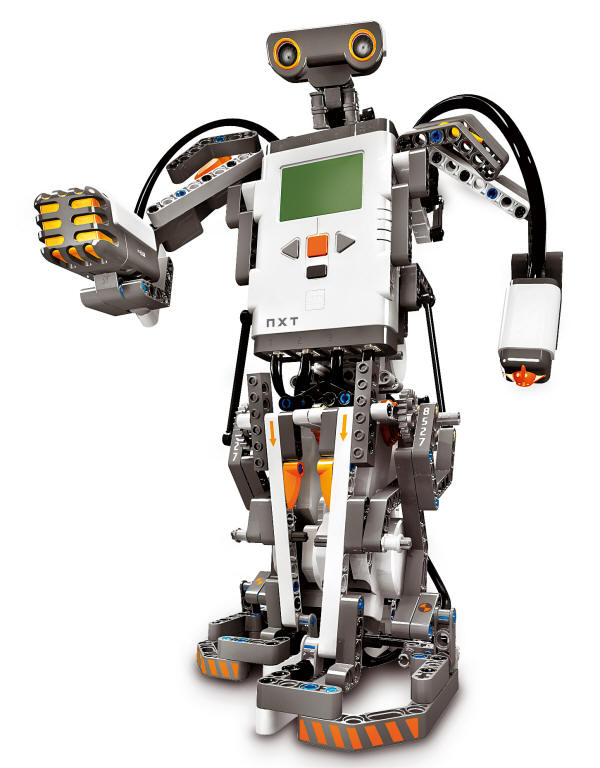 ---
LEGO® MINDSTORMS™ MILESTONES
Since its introduction in 1998, the LEGO® MINDSTORMS™ build and program robotics toolset has become the best-selling product in the LEGO Group's history. Garnering worldwide acclaim, the Robotics Invention System™ has fueled the imaginations and satisfied the inner tinkerer of generations of LEGO and robotics enthusiasts alike.
1980: LEGO Educational Products Department established.
1986: The first-computer controlled LEGO products are released.
1988: Collaboration between the LEGO Group and Massachusetts Institute of Technology begins on development of an "intelligent brick" that will bring LEGO creations to life via computer programming.
1989: Dr. Seymour Papert, of Massachusetts Institute of Technology's Development Laboratory of Computer Learning becomes "LEGO Professor of Learning Research."
January to February 1998: LEGO MINDSTORMS and the Robotics Invention System are unveiled to the public at Toy Fairs in Nürnberg, London and New York.
July 1998: RoboTour™ '98 launches from the Chicago Museum of Science and Industry, kicking-off a two-month, 30-city odyssey across America in search of learning about and seeing everything robotic.
September 1998: The Robotics Invention System is launched simultaneously in the United States and the United Kingdom. Two expansion sets – RoboSports and Extreme Creatures – also are available.
December 1, 1998: Robotics Invention System 1.0 sells out before the Christmas rush.
February 1999: The Robotics Discovery Set™, a derivative of the Robotics Invention System allowing users to program right on the smart brick instead of through the computer, and the Droid Developer Kit™, a pre-programmed, remote controlled constructible robot kit, are unveiled at the International Toy Fair in New York.
September 1999: The Robotics Discovery Set, Ultimate Accessory Set, Droid Developer Kit and the Robotics Invention System 1.5 are released in the United States. The Droid Developer Kit and the Robotics Invention System 1.5 are released in Europe and Asia, and The Robotics Discovery Set and the Robotics Invention System 1.5 are launched in the United Kingdom.
September 1999: RoboTour '99™ Europe launches.
February 2000: The Robotics Invention System 2.0, Dark Side Developer Kit™ (a pre-programmed, remote controlled constructible robot), Vision Command System™ (a PC camera expansion kit for the RIS) and Exploration Mars™ (themed robot challenges, building instructions and games for the RIS) expansion set are unveiled at the International Toy Fair in New York.
September 2000: The Robotics Invention System 2.0, Dark Side Developer Kit and Vision Command System are released in the United States.
February 2001: SpyBotics, a spy gaming-oriented series of remote controlled and programmable robots, are unveiled at the International Toy Fair in New York.
September 2001: SpyBotics are released in the United States.
January 2006: The next generation of LEGO MINDSTORMS robotics is unveiled at the International Consumer Electronics Show.
---
The LEGO Group is a privately held, family-owned company, based in Billund, Denmark. It was founded in 1932 and today the group is one of the world's leading manufacturers of play materials for children, employing approximately 4,500 people globally. The LEGO Group is committed to the development of children's creative and imaginative abilities. LEGO products can be purchased in more than 130 countries.
LEGO and the LEGO logo are trademarks of The LEGO Group.