2nd Linux/Internet Congress Berlin
May 11 - May 12, 1995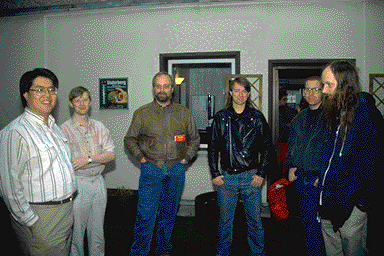 Meeting informally from left to right: Theodore Ts'o, Stephen Tweedie, Eric Youngdale, Drew Eckhardt, Alexandre Julliard, Alan Cox.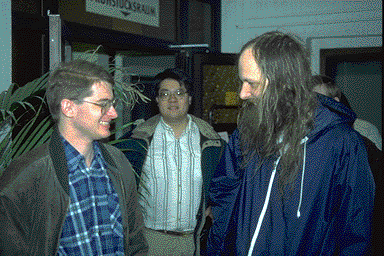 Talking about ATM and the networking code: Werner Almesberger (left) and Alan Cox (right). Listening in the background: Theodore Ts'o.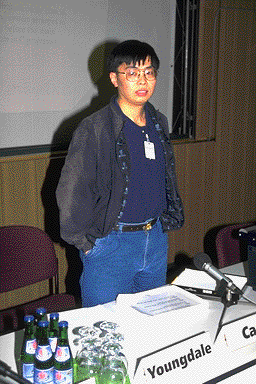 H. J. Lu talked about the ELF migration and the good news about ELF.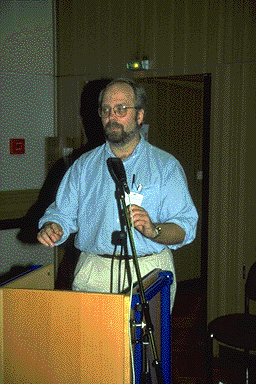 Binary Compatibility to SVR3 and SVR4 using the iBCS2 emulator was Eric Youngdale's topic.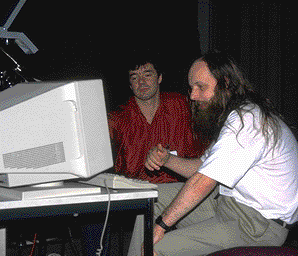 Sebastian Hetze and Alan Cox solving a minor problem ...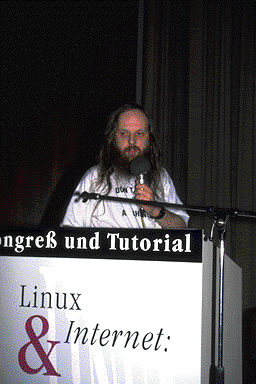 Alan Cox talked about changes in the Linux networking code to be due to be dealt with.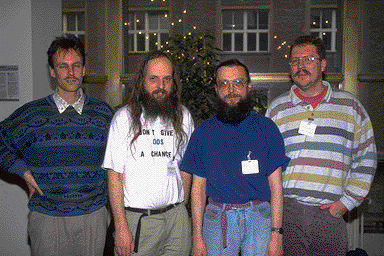 Group portrait: Stefan Strobel, Alan Cox, Fritz Elfert and Markus Klingspor.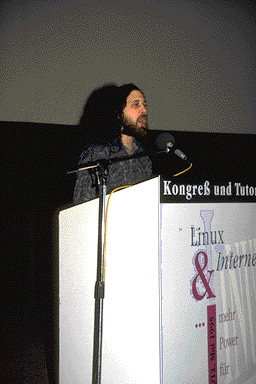 Richard Stallman, the founder of the GNU project, emphatically promoted his idea of "free software" in the key note.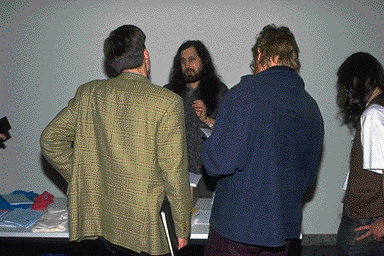 Richard Stallman sold GNU tee-shirts and CDROM's.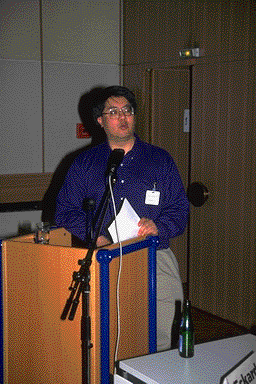 Theodore Ts'o introduced his TTY kernel code.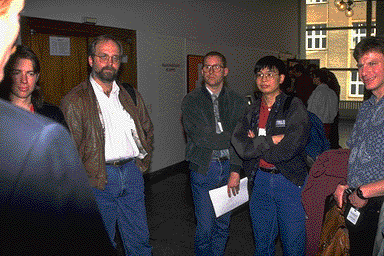 between two talks from left to right: Drew Eckhardt, Eric Youngdale, Alexandre Julliard, H. J. Lu und Ulrich Kunitz.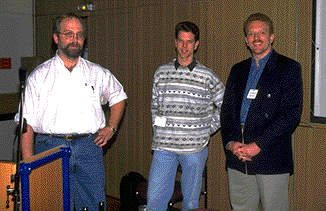 Since Linus Torvalds was holding a Linux speech at the DECUS meeting in Washington, D.C., he was replaced by (from left to right) Eric Youngdale, Florian La Roche and Dirk Hohndel.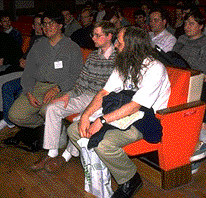 At the final panel discussion, from left to right: Theodore Ts'o, Stephen Tweedie, Alan Cox.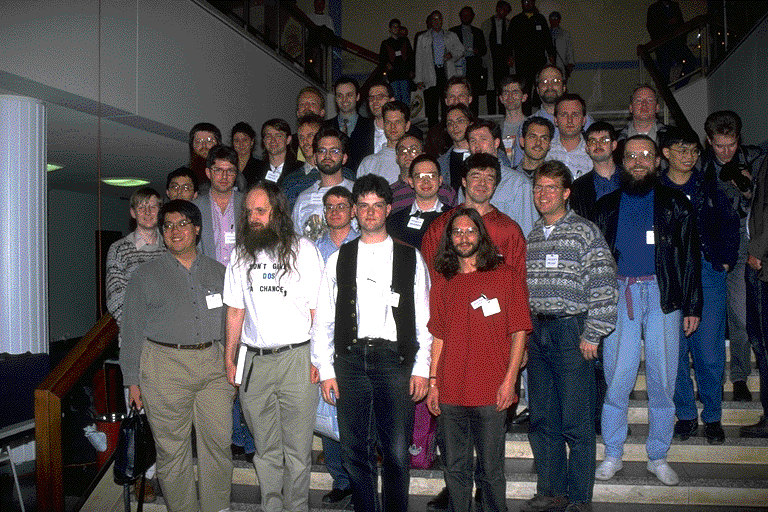 And now all of them ...
© Copyright 1995 by Verlag Heinz Heise GmbH & Co KG
Veröffentlichung und Vervielfältigung nur mit
Genehmigung des Verlags Heinz Heise GmbH & Co KG