Pictures from Windows Refund Day: New York, 2/15/99
Special thanks to Nick Williams who took these shots. - Jim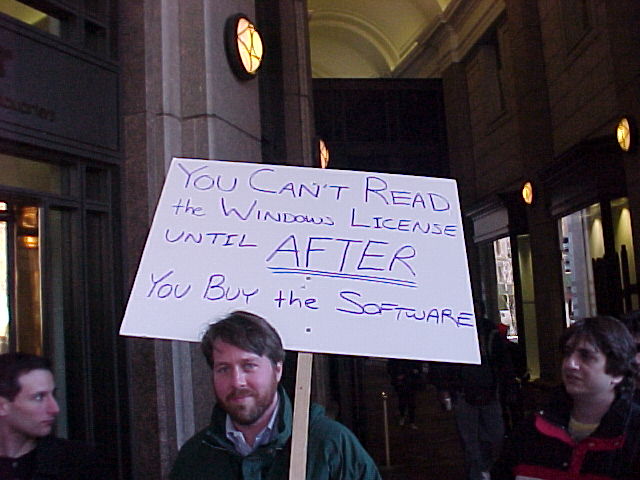 Jim Gleason, President of The New York Linux Users Group, with the self-evident placard.
Amy Harmon from the New York Times at the hotel observing the installation of a free operating system.
Microsoft security outside World View Plaza tell us no.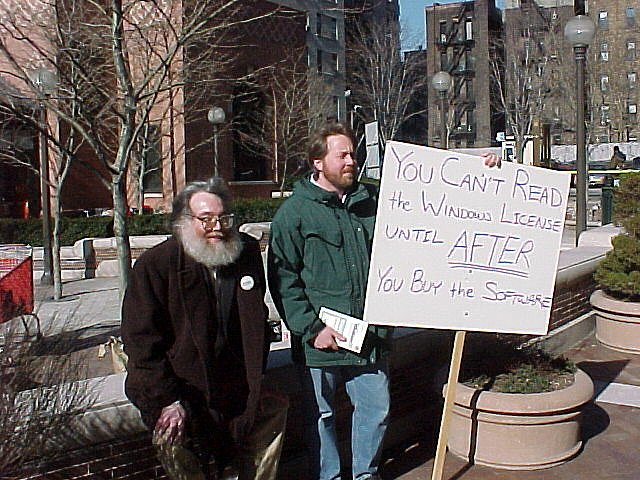 Jim with Jay Sulzberg, LXNY secretary and winner of the Linus Torvalds World Community award, wait in the cold for a response.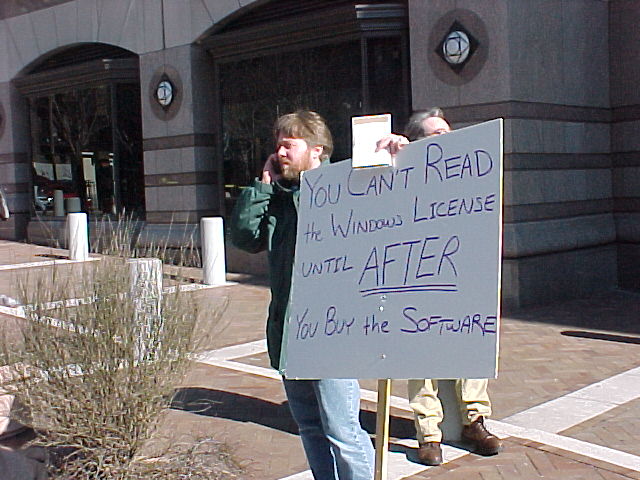 On the phone outside Microsoft headquarters trying to get a refund.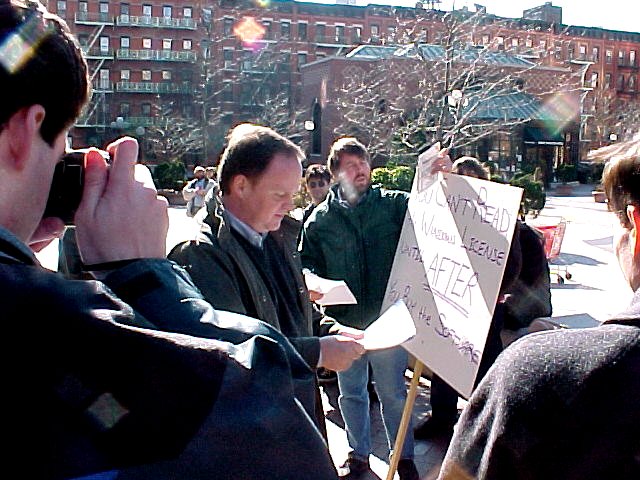 Microsoft reps come down to hand us pre-prepared responses.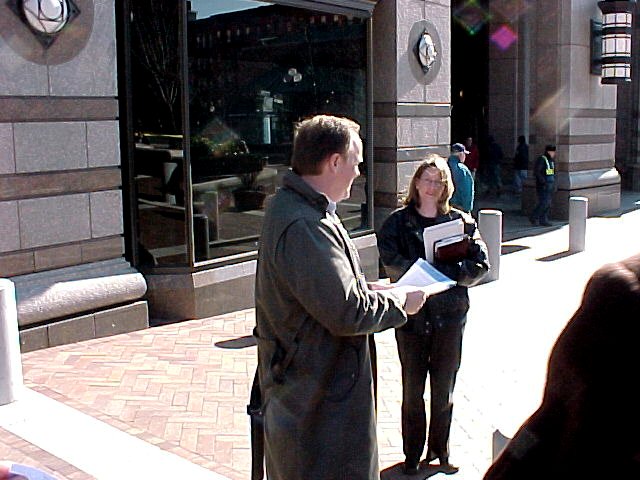 Holding the pre-prepared response which basically says - call your OEM, refunds of Windows software are not Microsoft's responsibility.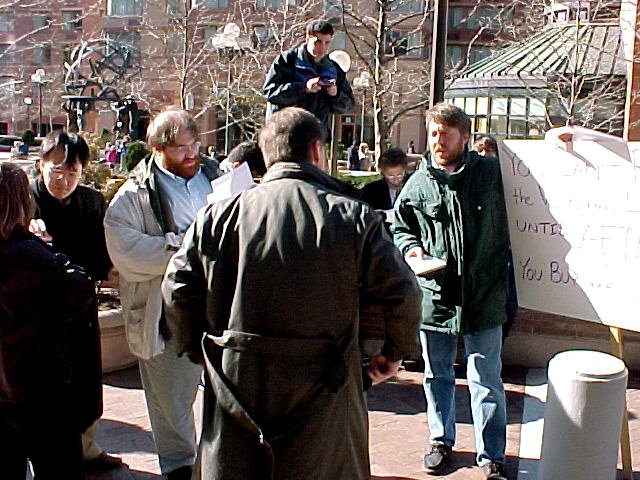 Jim asks for a copy of the software license. (Note: the license is inside the shrink-wrapped package Jim is holding, but if he opens the shrink-wrap, he ruins his chance to get a refund.)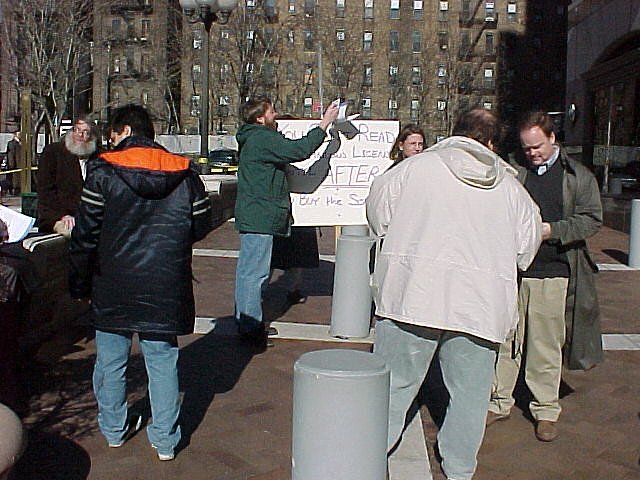 Jason Perlow of ZDNet trys to make sense of the irony.

Copyright 1999 http://www.nylug.org/articles/index.shtml?windowsrefunddaypics