Aberdeen Group
Analyst Bios : Bill Claybrook
Research Director, Linux and Open Source Software
claybrook@aberdeen.com
(617) 854-5256
Boston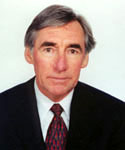 Area of Focus
Bill Claybrook focuses on Linux - servers, cluster technology, desktop, and embedded - and Open Source Software. He researches, analyzes, and reports on the business and technical impact of Linux and Open Source Software in the supplier and end-user communities. He serves as a consultant to suppliers for product positioning, messaging, market analysis, and strategy.
Current Research
Linux is the fastest growing operating system in the computer industry. The primary applications of Linux are in the Web server, file-and-print server, e-mail server, and firewall server areas. The suppliers of Linux have plans for Linux to move into the enterprise and be capable of supporting mission-critical applications. Claybrook's current research focuses on the required business support and technology to move Linux into the enterprise.
As a consultant, Claybrook advises companies on the type of open source license they should use to complement their business models and helps companies utilize the benefits of open source best practices in their own software development models. Claybrook also writes about the Open Source Software development business and the cluster technology available for Linux.
Recent Activity
Claybrook has written two Aberdeen White Papers - Linux for S/390: A Perspective for IT Executives and IBM Integrated Unix/Linux Operating System Strategy - that evaluates the value propositions for IBM Unix/Linux-based platforms and present the dynamics of the markets and how IBM has reacted to market changes.
Claybrook is one of the first analysts to concentrate on the Open Source Software development business. He has written papers for OpenSales, Inc.; eGrail; and CollabNet describing how the best practices of open source software development are used to create products for the fast-paced, Internet-based economy.
His most recent research looks at Linux cluster technology. In this work, Claybrook develops a categorization of Linux clustering, examines the application areas where Linux clustering is used, evaluates the technology that is currently available, and notes which of the suppliers are likely to succeed.
Experience
Claybrook has more than 25 years experience in the computer industry. His experience includes positions as software development director for various firms developing and marketing Unix-based OLTP (online transaction processing), RDBMS (relational database management system), voice mail, and multi-media products. In addition, he was Chief Architect and Director of Technology at UNIX International. Prior to entering the world of commercial computing, he was Professor of Computer Science at Virginia Tech, the University of Connecticut, and the Wang Institute of Software Engineering.
Education
Claybrook has a BS in Mathematics from North East Missouri State, an MS in Mathematics from Kansas State University, and a Ph.D. in Computer Science from Southern Methodist University in Dallas.
Copyright 2001