New GNOME in NLD?
Jono Bacon
February 7 2006
A few days ago I bounced on a link to some GNOME mock-ups from December [ http://www.flickr.com/photos/gamehack/sets/1506658/ ], and was really inspired by the direction the mock-ups head in. I noticed that the mock-ups seemed to be largely driven by Novell, with bits of branding throughout. Anyway, I then saw the Novell Linux Desktop 10 videos [ http://gnomedesktop.org/node/2580 ] demoed by Nat, and something clicked.
The interface in the mock-ups looks very similar to the interface in the videos. As an example, this mock-up: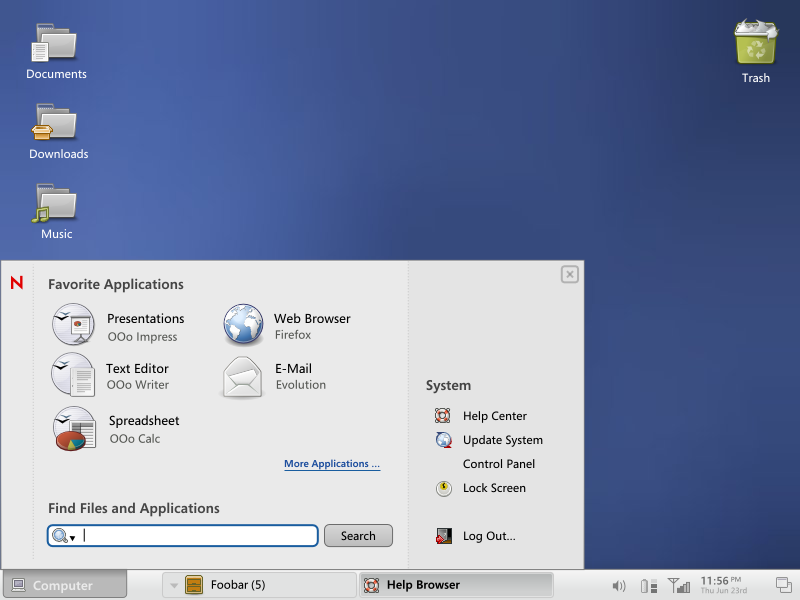 Looks rather similar to this bit of the video:
So, this begs the question - have Novell re-developed chunks of GNOME, and will all this be contributed back to the community? Maybe this could be the shunt that Project Topaz [ http://live.gnome.org/ThreePointZero ] needs to move forward.
10.30AM
Copyright 2006