Use Internet Explorer? You're Probably Dumb, Study Says
By Jonathan Walczak
Seattle Weekly
July 29 2011
People who use Internet Explorer have lower IQs than people who use other browsers like Firefox or Google Chrome, a new study finds [ http://www.aptiquant.com/IQ-Browser-AptiQuant-2011.pdf ].
AptiQuant, a Vancouver, B.C., company founded in 2006, administered 101,326 IQ tests to people who visited their website over a four-week period. Researchers hypothesized that since tech-savvy people are typically smarter, those who adopted new browsers in recent years probably had a higher IQ. They were right.
"A significant number of individuals with a low score on the cognitive test were found to be using Microsoft Internet Explorer (IE) versions 6.0 to 9.0," the study found.
Visitors to AptiQuant's website arrived via search engines and ads looking to take a free IQ test. The company told them it was collecting some personal information for a study, but didn't reveal the nature of the study.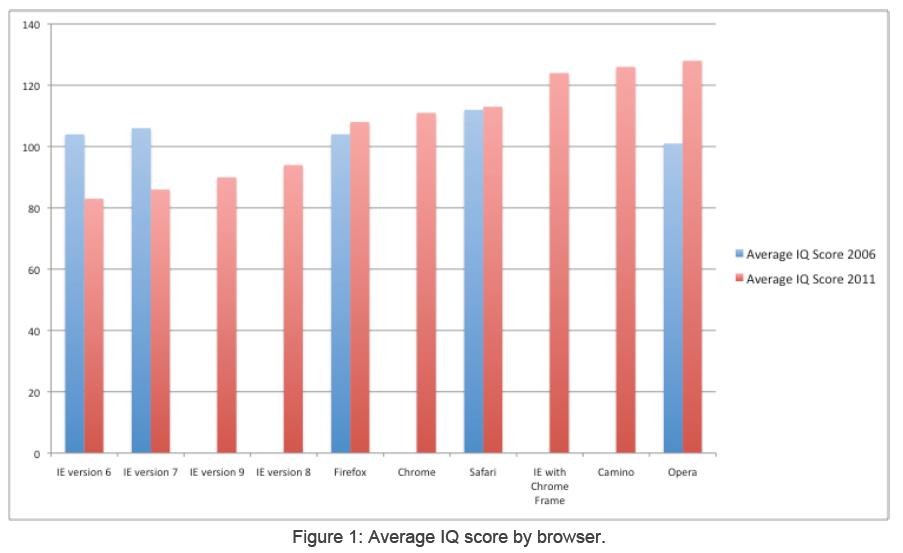 "The comparison clearly suggests that more people on the higher side of [the] IQ scale have moved away from Internet Explorer in the last five years," the study says.
AptiQuant founder Leonard Howard explained the motivation for the study in an e-mail to Seattle Weekly. "We were just trying to add some features to our website, and found IE 6.0 and 7.0 to be extremely difficult to work with," he said. "So we thought of doing this study."
2:27 PM
Copyright 2011